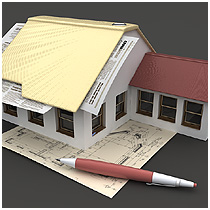 Welcome to Our Company!
Architecture is a free websites template created by Templates.com team. This website template is optimized for 1024 X 768 screen resolution. It is also XHTML & CSS valid.
The website template goes with two packages – with PSD source files and without them. PSD source files are avail- able for free for the registered members of Templates.com. The basic package (without PSD is available for anyone without registration).
This website template has several pages: Home, About us, Article (with Article page), Contact us (note that con-tact us form – doesn't work), Site
Our Services
Recent Articles
Here we present you the latest and the most progressive trends in the modern architecture. Among them you will certainly find your inspiration!
Free 1028X768 Optimized Website Template from Templates.com! We really hope that you like this template and will use for your websites.
In this sample article you will find interesting information about various styles in architecture.